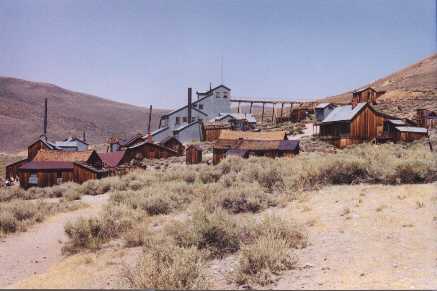 This is the Standard Company Mine and Mill. The mine was originally known as the Bunker Hill Mine when it was registered in 1861. After several sales, it was incorporated in April 1877 as the Standard Company. The Standard Mine yeilded nearly $15 million over 25 years, and its success caused the 1878 rush to Bodie. Within a year, Bodie's population rose from about twenty to an estimated ten thousand miners, gamblers and other entreprenuers. The Mill was destroyed by fire in 1898, but was rebuilt the following year. Bertween 1860 and 1941, the Bodie Mining District produced close to $100 million in gold and silver. During those years, gold prices ranged from $20 an ounce to $35 an ounce. The price of silver ranged from .70 cents to $1 an ounce. The Standard was the most successful of the 30 different mining companies that operated in the Bodie Mining District.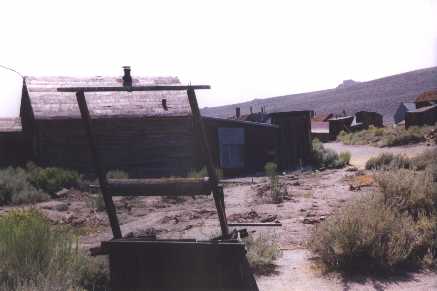 This is a well located on Union Street.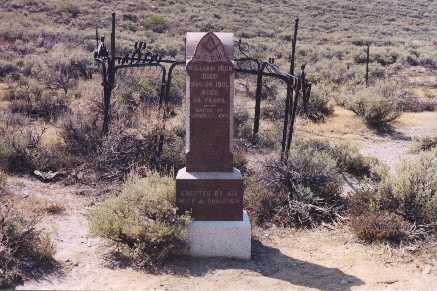 William Hick died November 24, 1901. Aged 54 years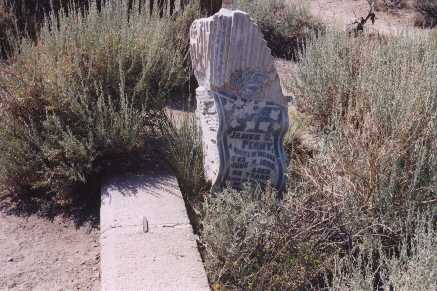 James B. Perry died June 5, 1896. Aged 63 years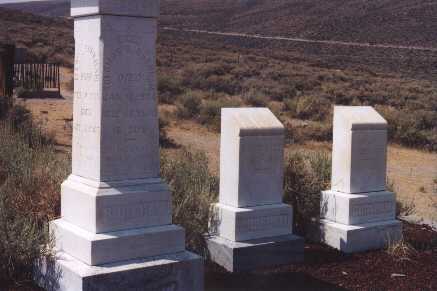 (tall headstone) Solomon B. Burkham died January 13, 1904. Aged 49 years
(center headstone) Kathryn Burkham 1892 - 1912
(right headstone) Harlan Y. Burkham 1883 - 1914


More buildings exist in Bodie than are pictured here. It is not our intention to show everything, but rather to provide some highlights of what is perhaps the best example of an 1800's ghost town remaining today. Bodie is easily reached from a marked eastbound turnoff from US 395 in California. That turnoff is approximately 42 miles north of the Mammouth Lakes turnoff and 9 miles south of Bridgeport. The road to Bodie is about 10 miles and is paved. Bodie is well worth a visit.